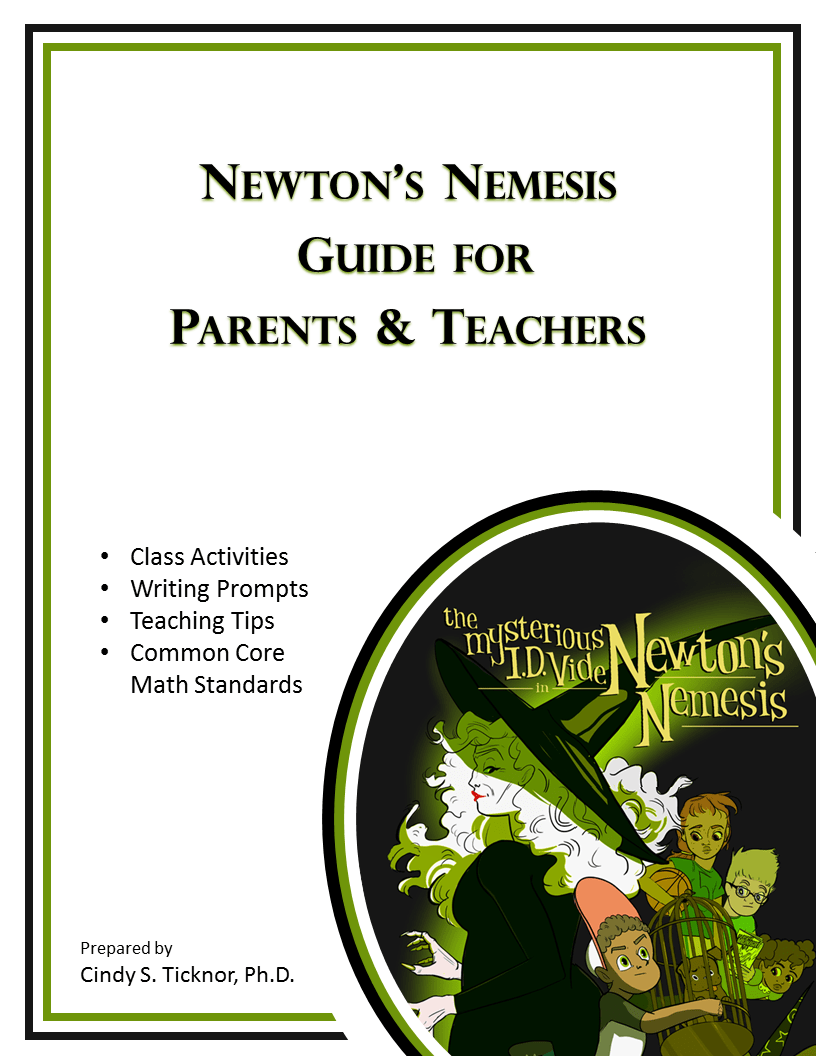 Guide for Parents & Teachers
This guide has activities and prompts for math journals that illuminate all the math in Newton's Nemesis and how it is tied to the Common Core Standards.
Free New Lesson Plan
Introduce Newton's Nemesis No. 1 to your class!
Parent/PTO Flyer
Enlist the support of your parents to purchase class sets!
More free resources are available to help students learn the math in Newton's Nemesis. However since they are under development, I do require your email when you download.   No other information is required. This allows me to contact you if make improvements to resources or add new free resources.   
If you'd like to follow my work with periodic emails,  then subscribe to "Half a Blog" ! That's where I notify fans of new issues and professional development events I'm attending.
Download the entire collection of activities for Newton's Nemesis  No. 1 for a only $1.00.
OR
Choose items to test for free from the activities below.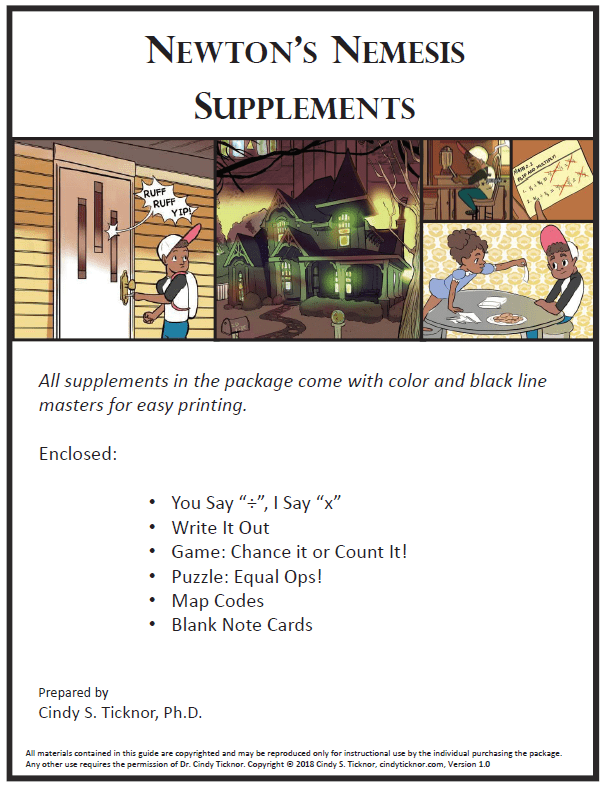 More Games & Worksheets
Everything is free, but again, I do ask for your email so I can update you if I make changes to worksheets you've downloaded.